About Us

Hiroko Nishikawa Naumann
■ RE/MAX ESTATE PROPERTIES License #01848521
■ H2N President
Email: info@H2Nusa.com
Telephone: (310) 951-8233
Skype ID: hiroko.nishikawa.naumann


Hiroko's Profile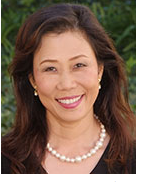 :
Born in Kyoto, graduated from Osaka University for Foreign Studies in 1988. Joined Recruit Co., Ltd. and enrolled in the housing information magazine department. After working as a creator in the sales department, Hiroko became a senior editor then editor in chief in the magazine for housing information. In 2002, she started a project for the baby boomers and launched a magazine called "Rakka" based on the marketing of home buyers over 50. As an editor-in-chief, she introduced insight regarding the real estate needs of the baby boomers on many different occasions.
Moved to Los Angeles in 2004, Hiroko worked for the biggest Japanese newspaper magazine "Lighthouse" as an editor in chief which has useful information for the local Japanese residents.
Hiroko made a change in her career to the real estate field in 2010. She started to work with RE/MAX Estate Properties helping customers buy and sell their homes in the South Bay and Westside of Los Angeles. She belongs to the Asian Real Estate Association of America (AREAA) as Board of Director in the South Bay Chapter, Beverly Hills Greater Los Angeles Association of Realtors as a member of the Global Committee, NAR as a member of CIPS Advisory Board. She has designations of CIPS (Certified International Property Specialist), SRES (Senior Real Estate Specialist).
■RE/MAX ESTATE PROPERTIES
Top Real Estate Broker in Southern California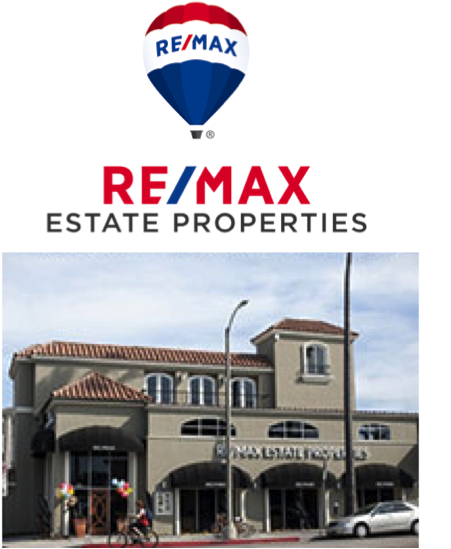 ◎Company profile:
Founded in 1984, the independently owned and operated brokerage has seen phenomenal growth and continues to provide superior service to each of their clients.
In 2010, RE/MAX Palos Verdes Realty and RE/MAX Execs expanded to include 6 more offices: Manhattan Beach, Santa Monica, El Segundo, Marina del Rey/Venice, West Los Angeles, and Beverly Hills—extending the company's reach from San Pedro to Beverly Hills.
The company's name was changed to RE/MAX Estate Properties in 2012, and RE/MAX LLC ranks it as one of the leading real estate offices in the nation, winning #1 Top Brokerage RE/MAX Network in 2010, with overwhelming market share in Palos Verdes, South Bay, and Westside.
• 15 Residential Offices
• 3 Commercial Offices
• 625+ Agents creating a dynamic network to service your Real Estate needs
• Dominant market presence throughout the greater Los Angeles region
• $3 Billion+ in Annual Sales Volume • Overwhelming Market Share in Palos Verdes, South Bay, and Westside
• Sales of $40-60 million dollars every week
• Named by RE/MAX LLC: – Top Brokerage Company Nationwide – #1 Sales Volume in California – 4th Largest RE/MAX Brokerage in the USA – 5th Largest RE/MAX Brokerage in The World
• Named Los Angeles County's Largest Independently-Owned Real Estate Brokerage
• Consistently ranked as a Top Brokerage in Los Angeles County by LA Business Journal
◎ Office location:
RE/MAX Estate Properties, Marina del Rey Office
124 Washington Blvd., Marina del Rey, California USA
Office Phone: 310-577-5300 Fax: 310-577-5301
Direct phone: 310-951-8233
◎ Specialties:

· Residential home sales / Multi unit property sales / Lease


◎ Our Covered Area:
We cover the Westside and South Bay in Los Angeles.
1) Silicon Beach such as Marina del Rey, Marvista, Playa Vista, Venice, Santa Monica
2) Westside area such as Mid-Wilshier, West Hollywood and Downtown
3) South Bay District such as Torrance, Redondo Beach, Palos Verdes
*If you need some property information in other States or countries, we can refer clients to other states and countries by using our vast network of professionals.
>> Please see here for details
◎ Branches of RE/MAX ESTATE PROPERTIES
BEVERLY HILLS

9454 Wilshire Blvd., Suite 600

Beverly Hills, CA 90212

WEST LOS ANGELES

10931 Pico Blvd.

Los Angeles, CA 90064

REDONDO BEACH

1720 S. Elena Ave

Redondo Beach, CA 90277

MALAGA COVE

63 Malaga Cove Plaza

Palos Verdes Est., CA 90274

MIRALESTE

5 Miraleste Plaza

Rancho Palos Verdes, CA 90275

SANTA MONICA

620 Santa Monica Blvd., Suite B

Santa Monica, CA 90401

EL SEGUNDO

402 Main Street

El Segundo, CA 90245

SOUTH BAY

23740 Hawthorne Blvd., 2nd Fl.

Torrance, CA 90505

SILVER SPUR

450 Silver Spur Road

Rancho Palos Verdes, CA 90275

SAN PEDRO

1416 West 25th Street

San Pedro, CA 90732

MARINA DEL REY / VENICE

124 Washington Blvd.

Marina Del Rey, CA 90292

WESTCHESTER

7131 W. Manchester Ave.

Los Angeles, CA 90045

HERMOSA BEACH

2601 Pacific Coast Hwy #101

Hermosa Beach, CA 90254

MANHATTAN BEACH

1040 Manhattan Beach Blvd.

Manhattan Beach, CA 90266

MANHATTAN BEACH -Highland

1401 Highland Ave.

Manhattan Beach, CA 90266
◎ RE/MAX Top Brokerage Company Nationwide
From a single office that opened in 1973 in Denver, Colo., RE/MAX has grown into a global real estate network of franchisee-owned and -operated offices with more than 100,000 sales associates.
RE/MAX, LLC, the franchisor of the global RE/MAX network, is still based in Denver and led by its founders, Dave and Gail Liniger. Its parent company, RE/MAX Holdings Inc., is publicly traded on the New York Stock Exchange as RMAX.
Customer service – built on a foundation of drive, experience and education – is the cornerstone of RE/MAX success. The RE/MAX track record built over the past 40 years is proof that a focus on the customer's needs, backed by the ability to deliver, remains as important as ever.

---
■H2N
We are a consultant in the real estate market where we specialize in marketing, coordinating business tours and events.