Renter
Rental housing brokerage / living support work for those looking for rental houses in Los Angeles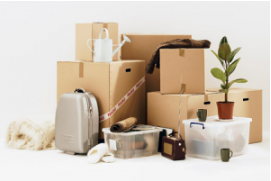 We are looking forward to finding a rental housing and living start-up for those who are assigned to a local subsidiary in Los Angeles, those studying at universities and graduate schools, those going to university hospitals and laboratories, etc. When the time of traveling to the United States is decided, we will look for information according to your request while you are in Japan, and we will search for comfortable and safe residences in a short period of time after you visit the United States. In addition, I will carefully support and support the procedure necessary for starting my daily life in Japanese.
The business contents are as follows. If you have any questions, please do not hesitate to contact us.
---
■ Business Flow and Contents
Before arrival
We will communicate by e-mail, telephone, Skype etc. We will introduce area and property information according to your budget, commuting, family composition and lifestyle.
After going to America
· We will organize a tour of the desired property and guide you on the property and the surrounding living facilities.
· We will negotiate with the owner side and will support the document creation.
Before and after moving in
· We will negotiate contracts, check documents, and check the rooms indoors when we move in.
· Utility's name registration such as electricity, gas and water supply, telephone line · cable TV · Internet connection etc will be supported.
After moving in
- We will help you with various procedures such as opening a bank account and purchasing mobile phones etc.
· We support purchasing furniture and home appliances necessary for living.
· We will introduce necessary information such as introduction of school, cram school and doctor who can speak Japanese.
■ Corresponding area
· West Side (Marina del Rey, Santa Monica, UCLA Surroundings, Culver City, Downtown etc.)
· South Bay (Torrance, Redondo Beach, Palos Verdes etc)
Cost (brokerage fee)
One month's rent for contracted property
■ Procedures for rental housing contracts and preparations
* Days to move in
From what you can immediately move in, it is common until about 30 days. With regard to the procedure from application to contract, in the case of multi-family houses such as apartments, it takes from 3 days to 1 week from the shortest, and it is possible to move in afterwards.
---
* What to prepare
· When you move in, check the credit history in case of residing in the US to see if you have the ability to pay the rent. If you are migrating from abroad, there is no credit history yet. As a substitute for this, you will need a proof of the bank's deposit balance or a letter from a company certifying rent assistance or annual income in case of company dispatch . Since there is a possibility of applying to multiple properties, I think that it is better to prepare about 3 copies.
· Utility (gas, water, electricity etc.) is opened at the time of application of house, but if there is no social security number, two kinds of identification cards may be required. Please bring your driver's license etc.
---
* Initial cost
· In Los Angeles, security deposit (Security Deposit) is generally 0.5 to 2 months of monthly rent. Normally you will pay the deposit + 1 month rent before moving in. After that, we will pay the rent by prepayment by the fixed date such as the monthly or the beginning of the month. In addition, the application fee is set at about 30 to 100 dollars. In addition, we will pay the brokerage fee to our company at the time of moving in. As a necessary cost at the time of moving in, "deposit + monthly rent + brokerage commission" will be.
· Casher's Check (or Money order) is required for the above payment. Personal check and direct deposit from the bank are possible from the rent for the second month. When you find a house you have an account of yourself in the bank of the US (In case you already have an account here, you need not prepare for Casher's Check and Personal Check). We can also support bank account opening.
---
*Contract period
· For the rental contract period, in the case of an apartment, usually one year contract is common. Lease may be possible for 6 months or 10 months depending on when you sign the contract. After that, we will make a renewal agreement with a fixed period of time or will be a one month (month to month) contract. From the lessee, cancellation can be made by written notice of 30 days ago.
· In addition to prior written notice in writing in 30 days or 60 days from the borrower side, conditions for paying a certain amount of penalty are generally set for cancellation in the middle.
---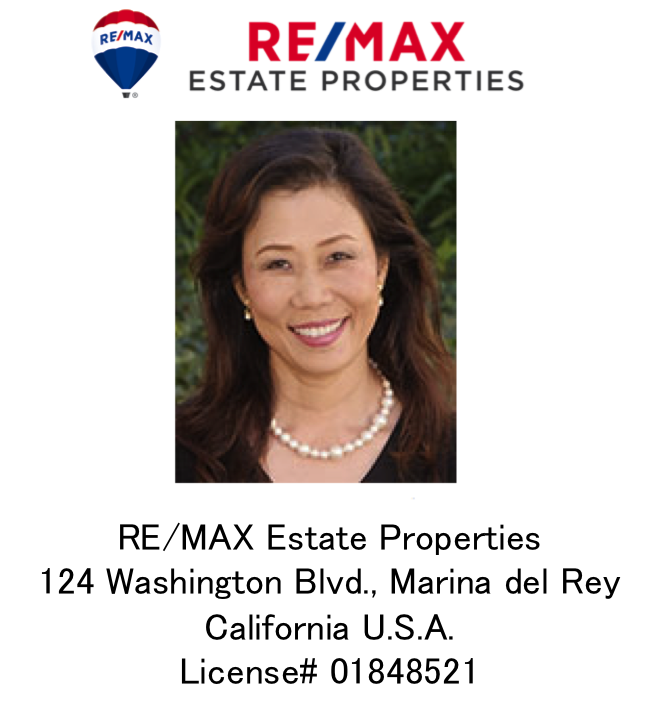 ■RE/MAX ESTATE PROPERTIES
Real estate service
Residential home sales / Multi unit property sale / Lease
■H2N
We are a consultant in the real estate market where we specialize in marketing, coordinating business tours and events.
Contact:310-951-8233 info@H2Nusa.com